Dear Teachers
Dear Teachers
tl;dr for the Quite Busy: I'm the author of a coming-of-age novel, just released in June. I'm doing some class visits this year, virtual and in person. If you're interested, email june.gervais.writer@gmail.com. 
Dear Teachers and Educators,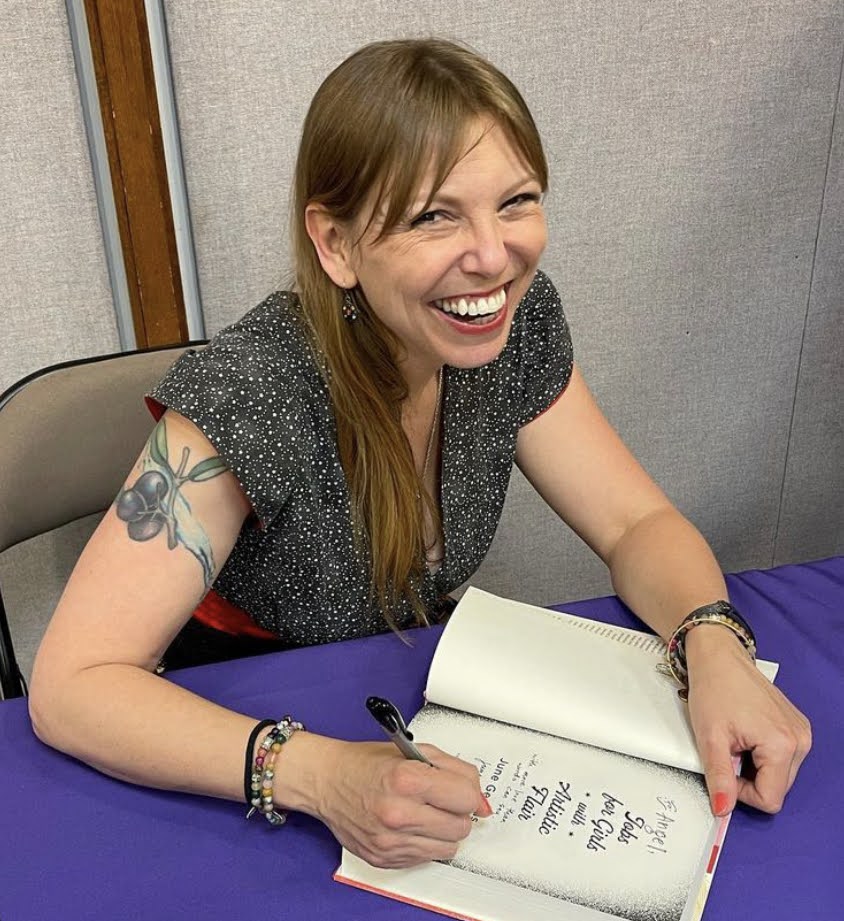 Hi there, and happy here-comes-another-school-year. I'm June: a writer, occasional teacher, mom trying to raise good humans, and author of a new novel, Jobs for Girls with Artistic Flair.
I'm writing to you about that novel, and I'll explain in a moment—but first I wanted to say thank you.  Thank you isn't really sufficient for what you've done over the past 2+ years, and the number of absurd, exhausting challenges that have been thrown at educators since 2020, but anyway, I've thought about teachers quite a lot.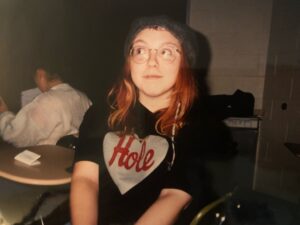 I've also thought a lot about high school and college students. Articles like this one in The New York Times, about the mental health crisis among teens, grieve me but don't surprise me. I struggled mightily with depression and anxiety in high school, and made it to adulthood thanks to counseling and some caring adults; a few close friends,
and art/music/books.
And because art and books were so life-giving for me,
I promised myself that one day I would write a book,
and that book would help someone else feel less alone. 
So when I was nineteen, I started writing a novel. I worked on it for years (alongside school, working, raising kids). Ultimately, it went through about 20 drafts. When it was published as Jobs for Girls with Artistic Flair in June 2022, it was the fulfillment of a promise I'd made to my 14-year-old self.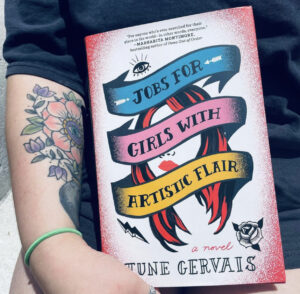 All this to say: I've always pictured a certain kind of person in their teens/20s picking up this novel and seeing themselves in its pages. It was published as adult fiction (not YA or "new adult") but the protagonist, Gina Mulley, is eighteen—a young woman who decides to pursue a career as a tattoo artist, even though it's the '80s and the tattoo industry is almost entirely male.
Gina is a gifted artist, but she struggles with social anxiety and has a complicated family, little support, and no money. She's realizing she's attracted to both guys and girls at a time and place when "queer" was a slur. And she's wrestling with the kind of things that many of us ponder in our teens and '20s (and some of us ponder for much longer):
Deciding what to do with your life.
Figuring out who you are and what you believe.
Reckoning with injustice and inequity.
Persevering when things seem hopeless.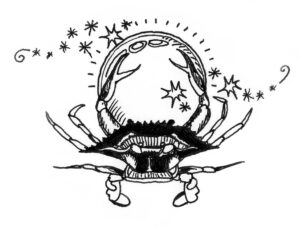 This coming year is already shaping up to be busy, but I'd love to set aside some time to talk with high school and college students.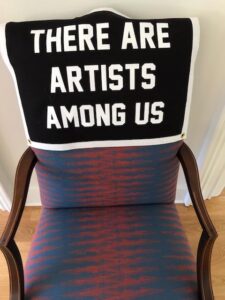 I'm happy to prepare a short talk on anything that would be helpful: the writing and publishing process; the story and characters; the ideas in the book. I also love Q&As and letting their curiosity take the lead.
If you'd like to learn more about Jobs for Girls with Artistic Flair, the official Penguin Random House info is here (it's also widely available at libraries in hardcover, ebook and audiobook), and a reader's guide with discussion questions is here. You'll find some kind words from reviewers (including Kirkus Reviews and Booklist) here.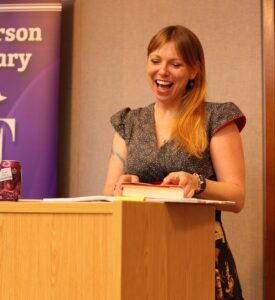 If you're interested, reach out at june.gervais.writer@gmail.com. If the stars (and our schedules) align, I'd be delighted to talk with your students. One of them may very well be the reader I was writing for in the first place.
Cheers and gratitude,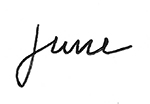 June Gervais
june.gervais.writer@gmail.com