Jobs for Girls with Artistic Flair: A Novel
Jobs for Girls with Artistic Flair: A Novel
Available now from Pamela Dorman Books/Viking Penguin.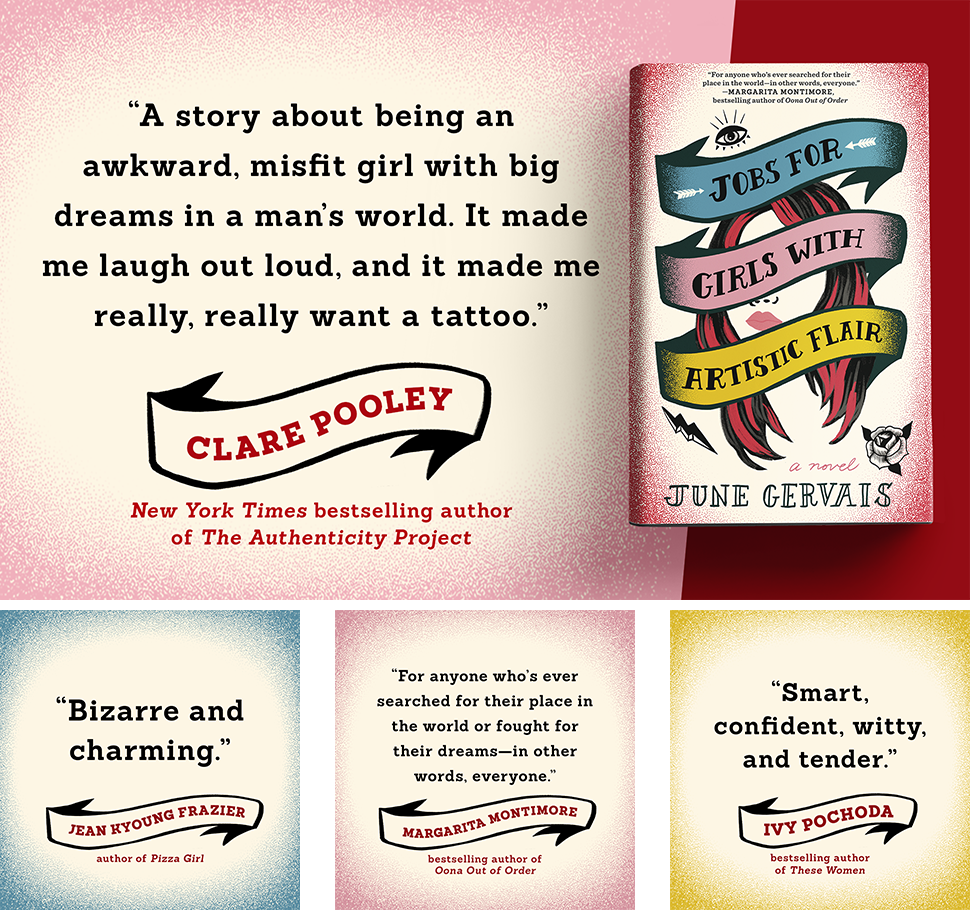 Misfit and dreamer Gina Mulley has grown up in her older brother Dominic's tattoo shop. Her fiercest ambition is to become a tattoo artist in her own right, but this is 1985; tattooing is almost entirely male, on the gritty fringes of society, and hostile to newcomers. Dominic reluctantly grants Gina one year—and one year only—to prove herself.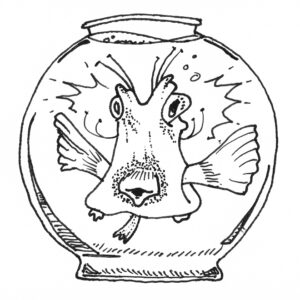 Gina will face sabotage and ridicule alongside the rigors of an apprenticeship, but she's sure nothing can stop her… until she makes an intense connection with an unsettling tarot card reader named Nicolas and his striking young assistant, Anna. As their friendship deepens, Gina finds herself questioning the brother she's always revered. Is it enough to be "successful"? What about justice; integrity; working for a greater good?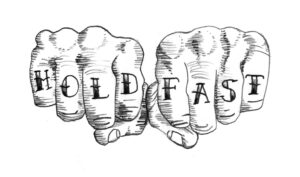 Tensions rise further when Gina finds herself falling in love with Anna. Meanwhile, the tattoo shop is rocked by a crisis, and Dominic corners Gina with an ultimatum. Now she faces an impossible choice: Is this chance at romance and independence worth sacrificing her dreams? Does she have to choose between her ideals and her career? Or can she find a way to have it all?

The Research
My fascination with this art form started at age six, sitting on the floor of a tattoo shop as my mother got tattooed. Writing this novel gave me the excuse to interview several wonderful tattoo artists, including Michelle Myles, co-owner of Daredevil Tattoo (and its historic Tattoo Museum) in New York City; Marguerite, one of the first women to tattoo on Long Island (at Peter Tat-2, Hempstead); Lynn TerHaar, the first woman to open a tattoo shop in Suffolk County (Artful Ink, Bohemia); and Marvin Moskowitz, a third-generation tattooer, whose legendary forebears Stanley and Walter Moskowitz (The Bowery Boys) opened the first tattoo shop on Long Island in 1959. Much has changed in tattooing from 1985 to today—including art and hygienic practices—so this novel captures a bit of tattoo history.
The Drawings
As I was finishing the novel, I began to create doodles that I imagined might appear in Gina's sketchbook, objects that appear in her story or her imagination. The illustrations that started as a way to clarify my character ended up peppering my novel.
℘
SaveSave
SaveSave
SaveSave