Jobs for Girls with Artistic Flair: A Novel
Jobs for Girls with Artistic Flair: A Novel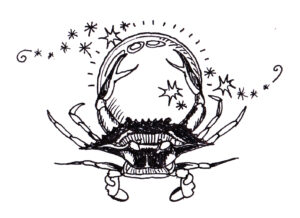 Days after graduating from high school, Gina Mulley sets out to become a tattoo artist—but this is 1985, when tattooing is still a gritty fringe culture, miles from the mainstream. Most tattooers are men. The classic designs are anchors and pin-ups, not the quirky flash Gina proposes (merit badges, obscure sea creatures, Amelia Earhart). The good news: Her older brother Dominic happens to own a tattoo shop. The bad news: It's the only one in a thirty-mile radius, and he refuses to hire her.
Through a series of clever maneuvers, Gina convinces Dominic to train her on a trial basis. She now has twelve months to prove herself, facing hostile customers and sabotage alongside the rigors of an apprenticeship. Her most complicated challenge, however, walks through the door on the first day of her training: a middle-aged psychic named Nicolas and his live-in assistant, Anna. Nicolas is mysterious and manipulative; Anna is striking, whimsical, gutsy; Dominic doesn't like either of them, and his patience runs out when Gina and Anna eventually fall in love. Gina has always revered her brother, but as his shortcomings become clearer—a tolerance for racism in the shop, resistance to change—she begins to chafe at his fiats. Now she faces a choice: What kind of life does she want? Will she pursue it even if it costs her the only career she's ever wanted? And even if she manages to succeed at tattooing, is success enough for her? Can an outsider art form like tattooing serve any greater good?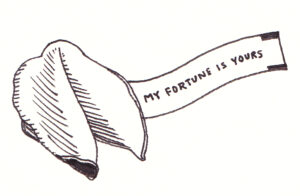 A word about the research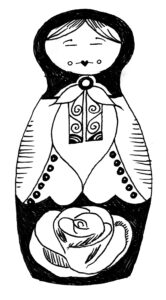 My fascination with tattoos started with my mother. I was seven years old when she had her wrist tattooed with a butterfly and took me along. Writing this novel gave me the excuse to interview several wonderful tattoo artists, including Michelle Myles, co-owner of Daredevil Tattoo (and its historic Tattoo Museum) in New York City; Marguerite, one of the first women to tattoo on Long Island (at Peter Tat-2, Hempstead); Lynn TerHaar, the first woman to open a tattoo shop in Suffolk County (Artful Ink, Bohemia); and Marvin Moskowitz, a third-generation tattooer, whose legendary forebears Stanley and Walter Moskowitz (The Bowery Boys) opened the first tattoo shop on Long Island in 1959. Much has changed in tattooing from 1985 to today—including art and hygienic practices—so this novel captures a bit of tattoo history.
A word about the drawings
As I was finishing the novel, I began to create doodles that I imagined might appear in 18-year-old Gina's sketchbook, objects that appear in her story or her imagination. The illustrations that started as a way to clarify my character ended up peppering my novel.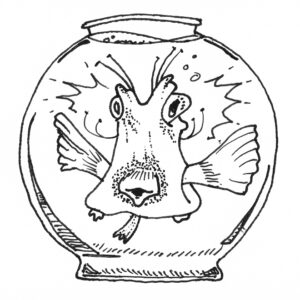 SaveSave
SaveSave
SaveSave