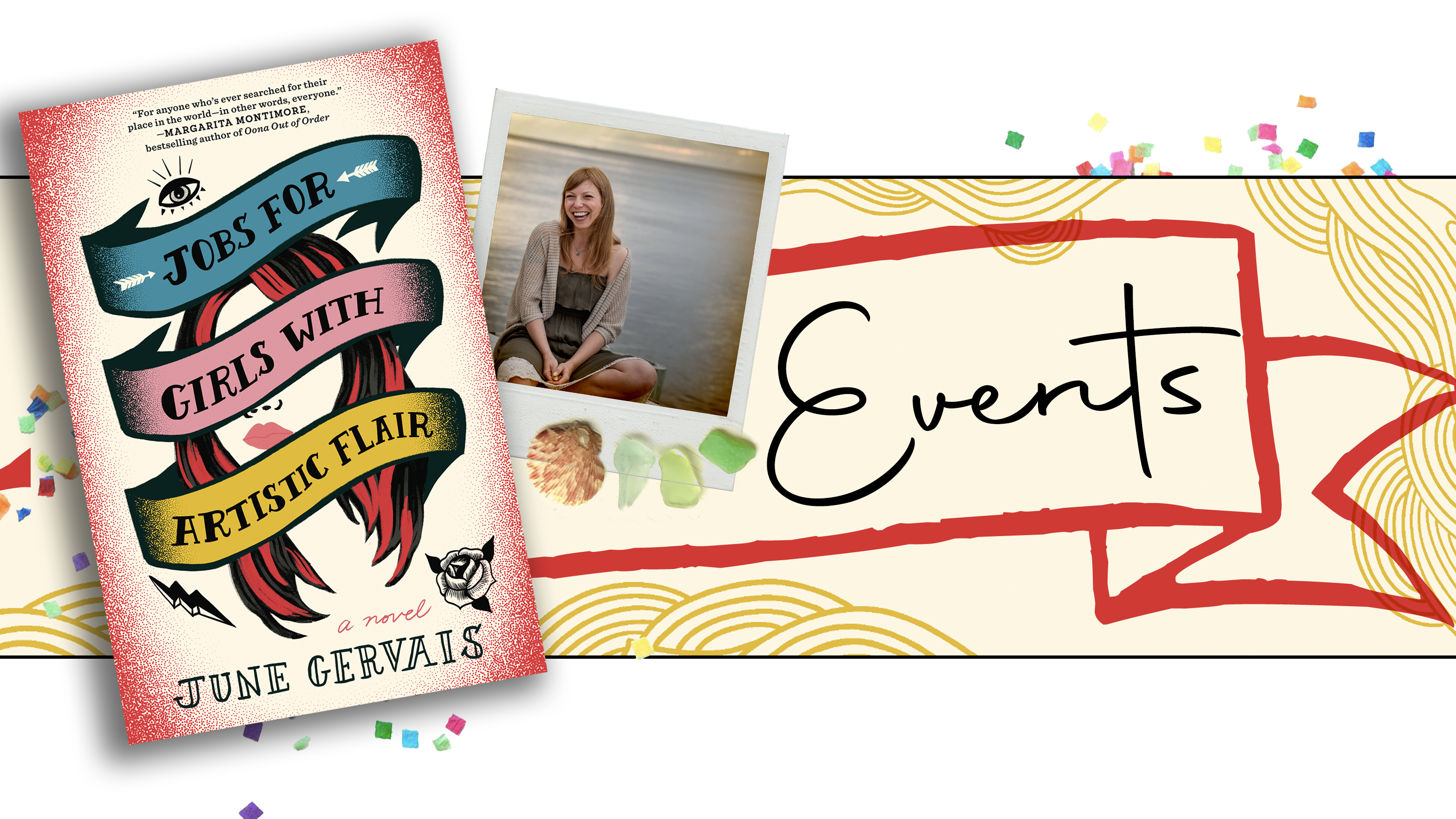 UPCOMING EVENTS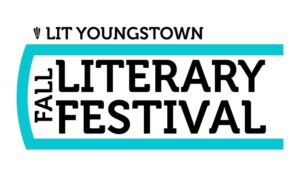 OHIO
October 20-22
Lit Youngstown Literary Festival 
Register for the conference here, or see the festival lineup here
I'll be presenting two talks:
Honoring Others with Our Fiction Research
June Gervais
Friday, October 21, 9:45-10:45 am
Writing a novel may lead us into territory beyond our expertise: occupations, time periods, regions, identities. We have a responsibility to get the details (and our spirits) right. For those of us whose greatest fear is doing harm, causing offense, or making a mistake, it can seem safer to just stick with autobiographical fiction! But letting a story draw us into respectful research is part of serving the work and honoring others. When approached humbly and thoughtfully, can research become a rewarding experience for everyone involved, and–occasionally–even lead us into moments of awe? And if so, how?
Persevering to Publication: Some Practical Tips
June Gervais
Saturday, October 22, 9:45-10:45 am
You dream of seeing your novel in bookstores, but the process seems interminable, and you're tired of all the relatives saying "Why don't you just self-publish?" (A fine option, but not as easy as the relatives think.) Ten years passed between the day I thought I'd finished my book JOBS FOR GIRLS WITH ARTISTIC FLAIR, and June 2022, when it was actually published by Viking Penguin. Some humble thoughts on finding an agent; persevering through rewrites; seeking traditional publication amidst responsibilities like working parenthood; and sustaining the most important thing—the satisfaction of writing itself—whether or not it brings conventional "success."
PAST EVENTS
All the bookstores mentioned below now carry signed copies of Jobs for Girls with Artistic Flair. If you're in their neighborhoods, please stop by and support them!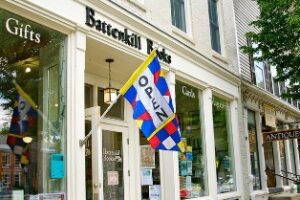 CAMBRIDGE, NEW YORK
Wednesday, June 22
6:00 pm 
Battenkill Books
15 E Main St, Cambridge, NY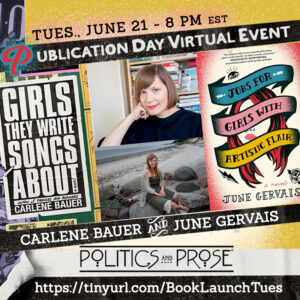 VIRTUAL EVENT
Hosted by Politics & Prose Bookstore (Washington, DC)
In conversation with Carlene Bauer, author of Girls They Write Songs About (also publishing June 21)
Watch the recording here (in which the closed captions charmingly render my name as Junior Bay)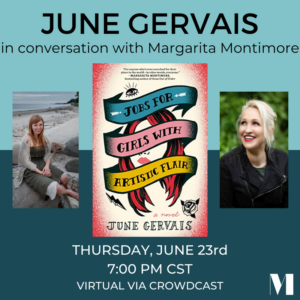 VIRTUAL EVENT (CHICAGO, IL)
Thursday, June 23
Virtual: A conversation with Margarita Montimore, bestselling author of Oona Out of Order
7:00 pm CST/8:00 pm EST
Hosted by Chicago's Madison Street Books on Crowdcast
Watch the recording here
Order the book from Madison Street Books here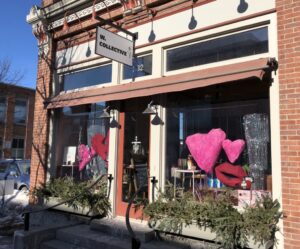 BENNINGTON, VERMONT
Saturday, June 25
6:30 pm
W. Collective
332 Main St, Bennington, VT 05201
Bennington Bookshop will be on site with copies of the book for sale, or you can order from them here.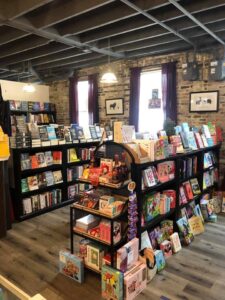 HOLLISTON, MASSACHUSETTS
Monday, June 27
7:00 pm
Aesop's Fable Bookstore
400 MA-16 #200, Holliston, MA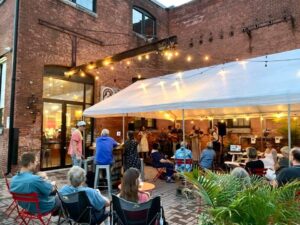 EASTHAMPTON, MASSACHUSETTS
Wednesday, June 29
6:00 pm
In conversation with Jennifer Acker, author of The Limits of the World, + book signing
New City Brewery
180 Pleasant Street #12 Rear, Easthampton, MA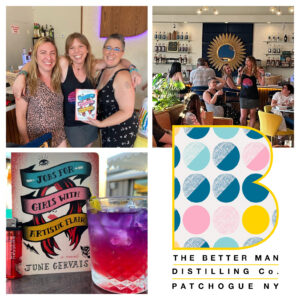 PATCHOGUE, NEW YORK
Thursday, June 30
7:00 pm
CELEBRATE QUEER VOICES
Pride Month Celebration with QueerLI Social Club, in conjunction with the Better Man Distillery Book Club.
Reading, book signing & social hour w/ music.
The Better Man Distilling Company
161 River Ave, Patchogue, NY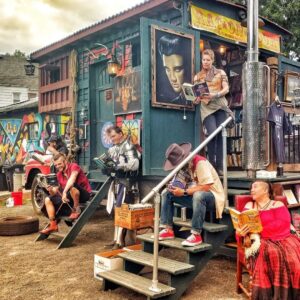 HIGHLAND PARK, NEW JERSEY
Saturday, July 2
7:00 pm
Rendezvous at the Rac-On-Tour!
The Rac-On-Tour is a bookshop/wunderkammer/literary medicine show in a theatrically renovated, vintage box truck w. 4,500 curated new/used books for sale, hosted by Alex Dawson, former owner of the legendary Raconteur Bookstore.
Farmer's Market @ Main Street Highland Park, 212 Raritan Ave, Highland Park, NJ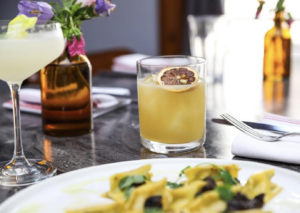 KENNETT SQUARE, PENNSYLVANIA
Thursday, July 7
Books, Brews & Tattoos: a reading, book signing, & conversation with local tattoo artist Gia Sehein of State Street Tattoo
Letty's Tavern
201 State St, Kennett Square, PA
7:00 pm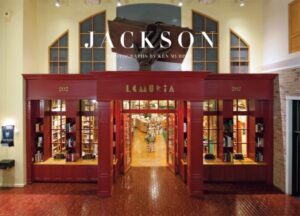 JACKSON, MISSISSIPPI
Thursday, July 14
5:00 pm
In conversation with the poet Jamie Dickson, author of Some Sweet Vandal
Lemuria Books
4465 I-55 STE 202, Jackson, MS
Order your signed hardcover from Lemuria here!
RSVP to the event here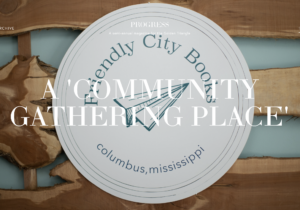 COLUMBUS, MISSISSIPPI
Saturday, July 16
3 pm
Friendly City Books
118 N 5th St
Columbus, MS
Order your signed hardcover from Friendly City here!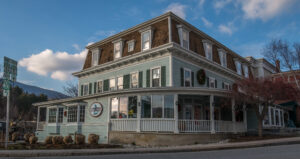 MANCHESTER, VERMONT
Friday, July 29
Reading and Q&A
5:30 pm
Northshire Bookstore
4869 Main St, Manchester Center, Vermont
ROCHESTER, NY
Thursday, August 4
4-6 pm
Hang out and make some art with me at Rochester's newest progressive indie bookstore! Drop-in drawing session, with a brief reading from Jobs for Girls with Artistic Flair, casual Q&A, and book signing.
Akimbo Bookshop
318b East Ave, Rochester, NY 14607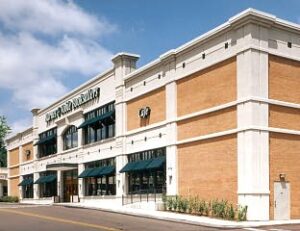 ROCHESTER, NY
Friday, August 5
3:00 pm
Book signing at Barnes & Noble
Pittsford Plaza, 3349 Monroe Avenue, Rochester, NY 14618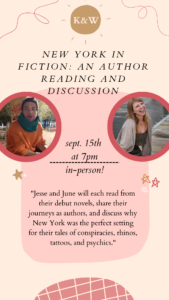 QUEENS, NY
Thursday, September 15
7:00 pm
Reading, conversation and book signing with Blue Rhinoceros author Jesse Salvo
Kew & Willow Books, 81-63 Lefferts Blvd., Queens