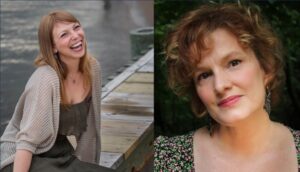 Tuesday, May 17
Virtual event: In conversation with Shawna Kay Rodenberg, author of Kin
7:00 pm EST
Hosted by Birch Bark Editing
Register here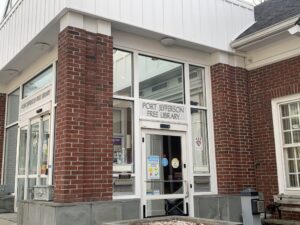 PORT JEFFERSON, NY
Monday, June 20
Book Launch for Jobs for Girls with Artistic Flair
6:30 pm
Port Jefferson Free Library
100 Thompson St, Port Jefferson, New York
Call to register: (631) 473-0022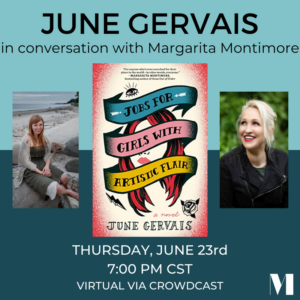 CHICAGO, IL
Thursday, June 23
Virtual event: A conversation with Margarita Montimore, bestselling author of Oona Out of Order
7:00 pm CST/8:00 pm EST
Hosted by Chicago's Madison Street Books on Crowdcast
Register here
Preorder the book from Madison Street Books here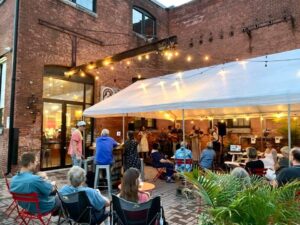 MASSACHUSETTS
Wednesday, June 29
6:00 pm
In conversation with Jennifer Acker, author of The Limits of the World, + book signing
New City Brewery
180 Pleasant Street #12 Rear, Easthampton, MA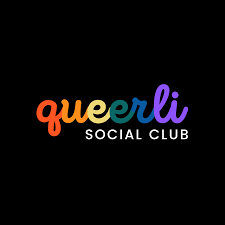 PATCHOGUE, NY
Thursday, June 30
Pride Month Celebration with QueerLI Social Club
in conjunction with the Better Man Distillery Book Club
161 River Ave, Patchogue, NY
Time TBA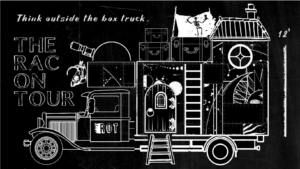 NEW JERSEY
Saturday, July 2
Rendezvous at the Rac-On-Tour!
A bookshop/wunderkammer/literary medicine show in a theatrically renovated, vintage box truck w. 4,500 curated new/used books for sale, hosted by Alex Dawson, former owner of the legendary Raconteur Bookstore.
Main Street Highland Park, Highland Park, New Jersey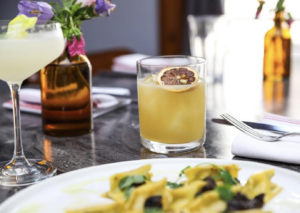 PENNSYLVANIA
Thursday, July 7
Letty's Tavern
201 State St, Kennett Square, PA
Time TBA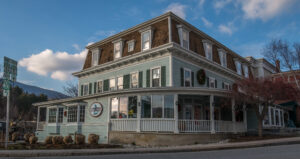 VERMONT
Friday, July 29
Reading and Q&A
5:30 pm
Northshire Bookstore, 4869 Main St, Manchester Center, Vermont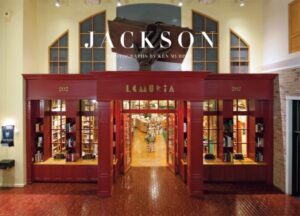 MISSISSIPPI
Thursday, July 14
5:00 pm
In conversation with the poet Jamie Dickson, author of Some Sweet Vandal
Lemuria Books
4465 I-55 STE 202, Jackson, MS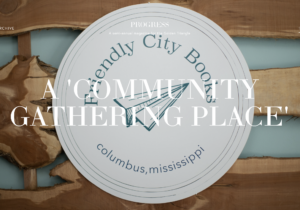 Friendly City Books
Columbus, MS
Date TBA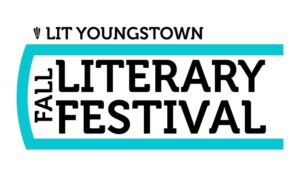 OHIO
October 20-22
Lit Youngstown Literary Festival 
Register for the conference here, or see the festival lineup here
I'll be presenting two talks:
Honoring Others with Our Fiction Research
June Gervais
Friday, October 21, 9:45-10:45 am
Writing a novel may lead us into territory beyond our expertise: occupations, time periods, regions, identities. We have a responsibility to get the details (and our spirits) right. For those of us whose greatest fear is doing harm, causing offense, or making a mistake, it can seem safer to just stick with autobiographical fiction! But letting a story draw us into respectful research is part of serving the work and honoring others. When approached humbly and thoughtfully, can research become a rewarding experience for everyone involved, and–occasionally–even lead us into moments of awe? And if so, how?
Persevering to Publication: Some Practical Tips
June Gervais
Saturday, October 22, 9:45-10:45 am
You dream of seeing your novel in bookstores, but the process seems interminable, and you're tired of all the relatives saying "Why don't you just self-publish?" (A fine option, but not as easy as the relatives think.) Ten years passed between the day I thought I'd finished my book JOBS FOR GIRLS WITH ARTISTIC FLAIR, and June 2022, when it was actually published by Viking Penguin. Some humble thoughts on finding an agent; persevering through rewrites; seeking traditional publication amidst responsibilities like working parenthood; and sustaining the most important thing—the satisfaction of writing itself—whether or not it brings conventional "success."