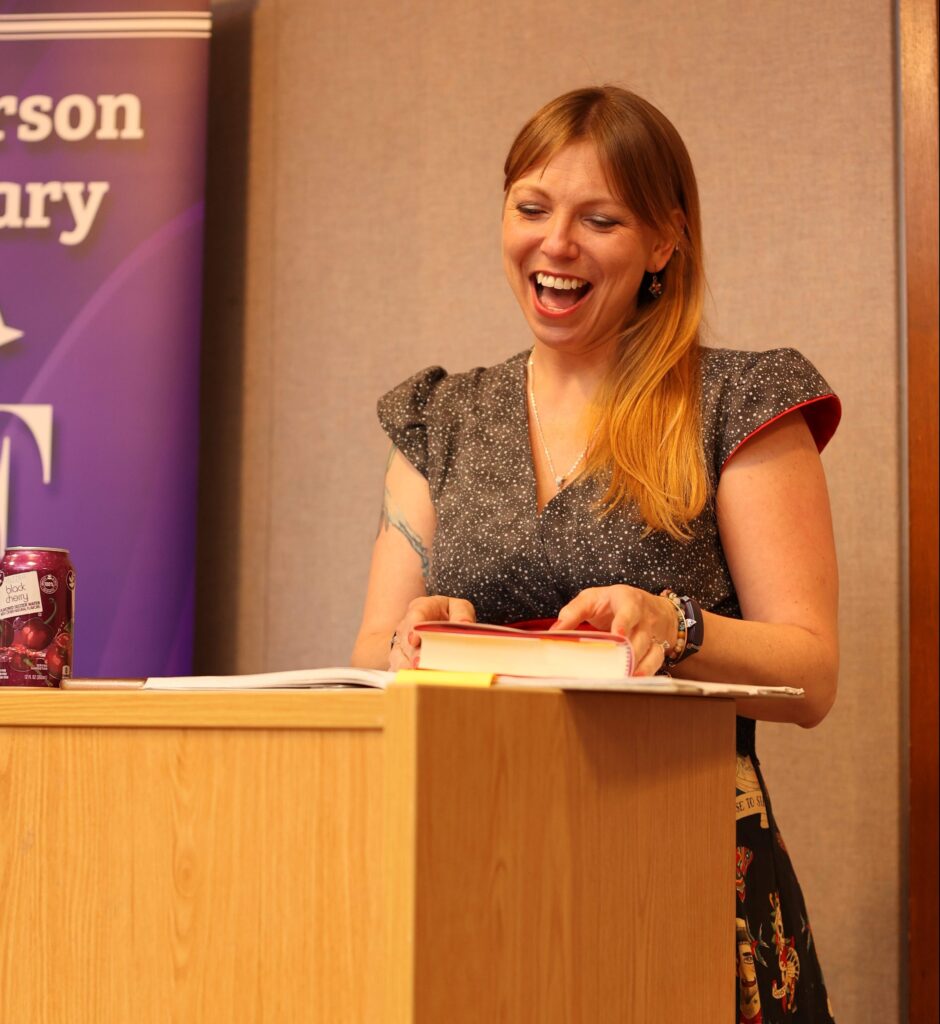 To arrange an event, in-person or virtual—including video chats with book clubs reading Jobs for Girls with Artistic Flair—reach out by email:
june.gervais.writer@gmail.com
📗 For a heartfelt hello to teachers/educators interested in a classroom visit (high school or college), go here.📗
***
I began doing public speaking as a grassroots organizer, accompanying Hiroshima survivor Seiko Ikeda and 9/11 victims' families on a speaking tour for nonviolence. Years later, working as the Arts Director for a nondenominational church, I started leading workshops… which turned into talks for small audiences, then larger audiences, and eventually a position on the teaching staff.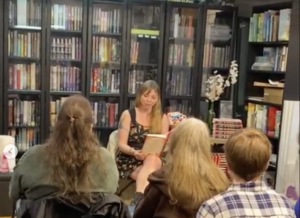 In the years since then, I have done:
readings and storytelling events
day-long workshops and weekend retreats
classroom visits for elementary, high school, and college-level classes
visits with book clubs
talks for audiences of 100-500 people
Most of my teaching has been related to writing, spirituality, service/activism, or some combination thereof, but I'm always up for something new.
℘℘℘
A few samples:
IN CONVERSATION
I love conversations with other writers. Here are two of my favorites: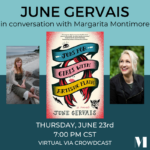 Talking with bestselling author Margarita Montimore (Oona Out of Order),
hosted by Madison Street Books, Chicago, IL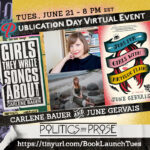 Talking with Carlene Bauer (Girls They Write Songs About),
hosted by Politics & Prose Bookstore, Washington, DC
ON WRITING:
A Holy Fool's Errand. Have you ever read a book and found yourself having something like a spiritual experience or awakening, even if it wasn't a "religious" book? How do writers do that? A lecture delivered at the Bennington Writing Seminars. The song at the beginning is my setting of nine lines from Shakespeare's King Lear to the tune of an Irish song, "The Wexford Carol."
ON SPIRITUALITY:
These days I am kind of a spiritual nomad, but for several years I was on the teaching team at a nondenominational church.  My now-and-then sermons tended to include sea creatures and tattoos; a lot of visual jokes; and a firm belief that the Divine joyfully embraces everyone, and yearns for justice and wellbeing for all people, and we should aspire to do the same. This made certain people feel seen and loved, and certain other people angry and offended. Such is life. Here's a sermon about grunge music and the art of lament, and another about how to ground yourself when all is chaos.
Music
I like to make music—around fires at night, mostly, but I've also performed at festivals, bars, and whaling museums. Some lo-fi recordings with assorted friends are collected in a Song Series on this blog.