Strange but True
Strange but True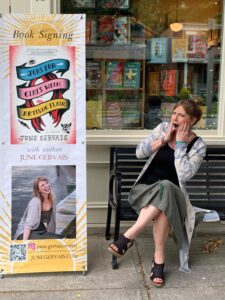 Delighted to say I have two new essays up this week—one at Lit Hub and one at Past Ten. Each tells the story of an uncanny coincidence. 
What a thrill to write for both of these publications!
Lit Hub because jeez, it's Lit Hub, that absolute behemoth of literary news/essays/criticism.
Past Ten because it's a literary journal co-edited by a wonderful writer (Kali van Baale), with a wonderful premise: Writers are assigned a date ten years in the past, and asked to write a micro-essay about what they were doing.
If you want thrills and chills,
read the Past Ten essay, which has to do with a superstition I once held, and the dramatic event that shattered it. When Kali assigned me the date of June 23, 2012, she didn't know she'd selected one of the strangest weekends of my life. I asked to add June 24 so I could tell the whole story.
June 24, 2012
Past Ten, June 24, 2022
If you want to restore your hope in the creative process when you feel discouraged and alone,
read the Lit Hub essay. It's about a moment when I realized my novel needed something very specific and important that I couldn't provide… and then, in the strangest way, it was provided.
On the Impossible Encounter That Allowed Me to Write My Novel
Lit Hub, June 24, 2022
Stay weird,