3 Podcasts to Energize Your Creative Process
3 Podcasts to Energize Your Creative Process
tl;dr A few recent podcasts where I share some (hopefully useful) thoughts on writing, publishing, and the creative process.
✶ ✷ ✵ ✸ ✹  Hello, friends 🕺🏼 ✹✸✵✷✶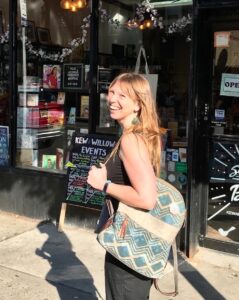 I've been aspiring to a hushed autumn. Social media silence. A daily round that turns down the volume on the (beautiful but busy) spring/summer. It occurred to me, actually, that I haven't experienced an autumn this calm in… maybe twenty years?
I've held the title of Mama for a dozen of those years (alongside several other jobs), and much of the writing/editing for my novel Jobs for Girls with Artistic Flair was done in the scraps of time left over when everyone else's needs were met. I never felt like I could afford to make mistakes or hit dead ends in my writing; there wasn't time.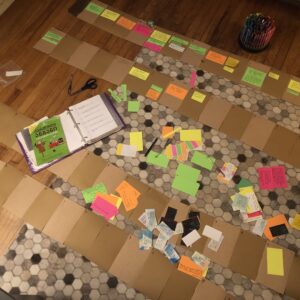 I'm brewing a new novel now, and circumstances are allowing me to do it differently. My children no longer need me for breastmilk, bathing supervision, pandemic homeschooling, or whatever else made me so tired between infancy and age 8-to-12 (it's blurry).
Perhaps this second book's place in the "birth order," so to speak, also helps. Jobs for Girls felt like a weighty proving ground for a singular lifelong dream. This new one feels like my private pleasure, which I can choose to share or not.
I'm experimenting with a more expansive, less pressured process.  
And in this new season of quiet, an interesting coincidence occurred.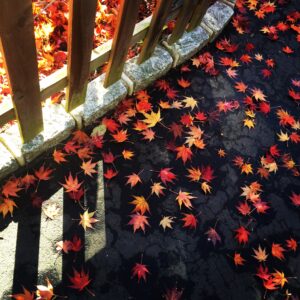 Three different podcasts reached out to me for interviews in October. And all three of these podcasts are focused on exploring the creative process. 
The timing felt so right. Hallelujah for pondering, mess-making, and tinkering. Woohoo for the ongoing and pleasurable practice of conjuring up new stuff.
So, my friend:
If you, too, are working on a creative project—particularly a piece of writing—I hope one of these interviews contains something that will hearten you, and maybe spark an idea or two. In the course of my years-long quest to write and publish Jobs for Girls, I drew on the advice of countless writers who shared their personal process, practical info, and tips. I hope I can pay it forward.
And if these particular episodes don't ring your bell, I hope you'll check out the creators' other episodes, which cover a huge variety of artistic ground, not just writing.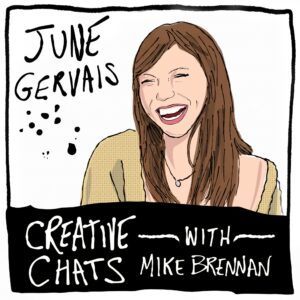 Listen to this episode of Creative Chats if you're interested in:
The steps in taking a novel from idea to finished manuscript to publication
Overcoming hurdles and persevering (including giving up sometimes)
Serving the work instead of your ego
How to know whose advice to listen to
Where ideas come from
What happens after the book is published?
Finding contentment (with or without the outcome we hope for)
A personal story that has kept me focused along the way
with Siena Facciolo, a musician/artist/teacher who's fascinated with "the art of being" and how artists build their creative lives.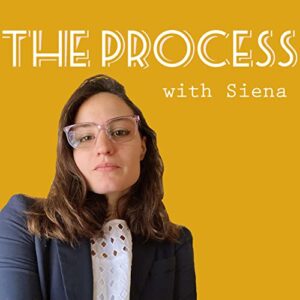 Listen to this episode of The Process if you're interested in:
How to sustain a creative life
Practical tips on finding creative community
Disciplines and rituals I rely on
Nitty-gritty details on how I found my agent, sold my manuscript, and managed revisions
Balancing writing with life as a working parent
Rediscovering rest and play
Finding the motivation to keep making creative work
with Steve Ploum and Catherine Chinnock, Registered Art Therapists and Licensed Professional Clinical Counselors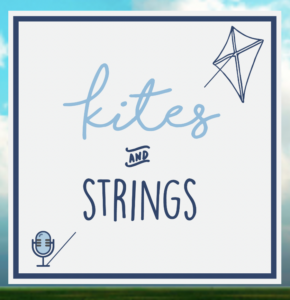 Listen to the episode here! I can't even make a bulleted list for this one because it was such a gloriously wide-ranging and fun conversation. Maybe it's because they're therapists, but Steve and Catherine had SUCH stimulating and fabulous questions, and a gift for unearthing stories I haven't told elsewhere.
Crazy story: I got connected to Catherine because her girlfriend owns the tattoo studio where I get tattooed (and helped me with novel research!). Unbeknownst to Catherine, she had already interviewed my mentor. Author Alice Mattison was on the podcast when Catherine and Steve discovered she'd written an excellent book on writing titled (coincidentally) The Kite and the String. Do check out the book and the Alice Mattison interview, which is delightful.
I'm wishing you ALL the luck with whatever you are working on!
I would love to hear about your current creative project, or your own favorite tip for sustaining your creative process. Drop me a comment below.
Cheers and love,