Community: Field Notes from a Mother/Artist, Part 2
Community: Field Notes from a Mother/Artist, Part 2
Continued from last week's post, Field Notes from a Mother/Artist.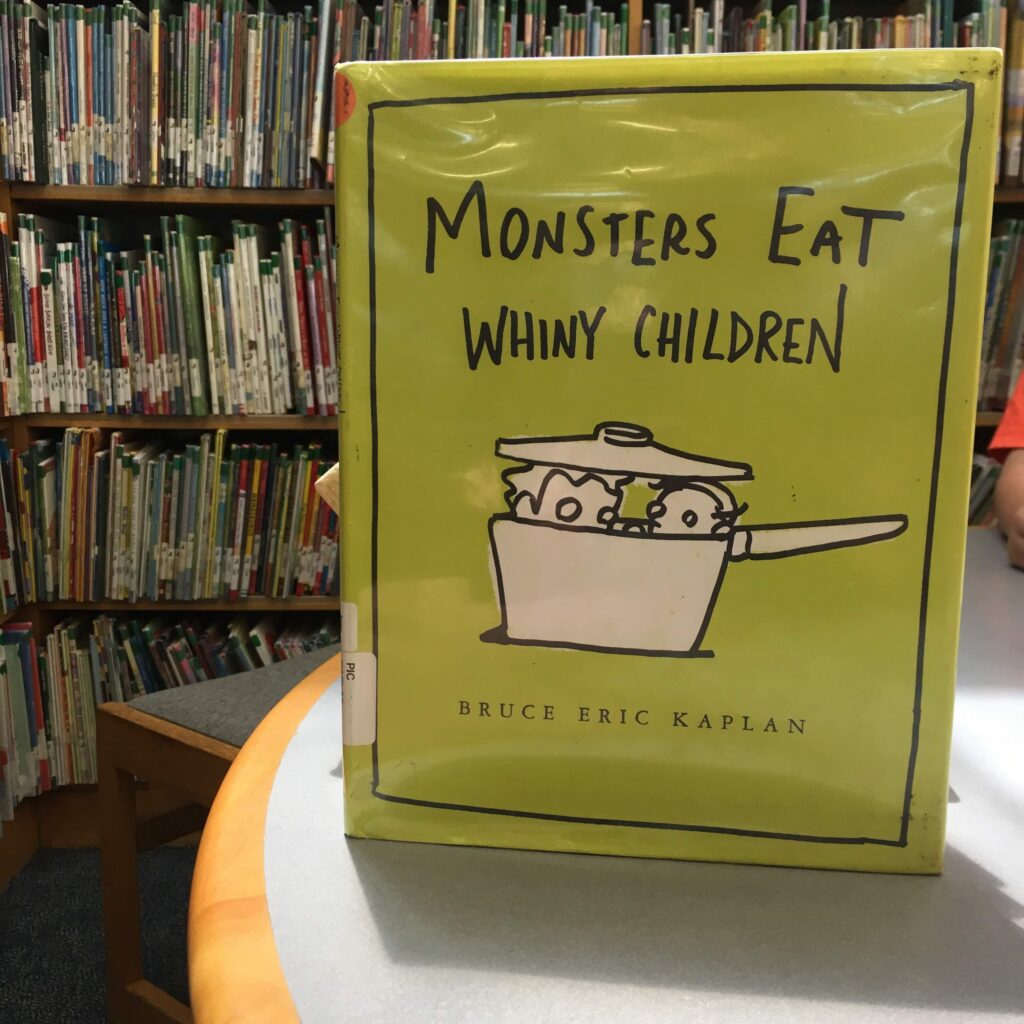 It happened like this: One day I packed up my toddler son and my notebook and headed for the playroom at the public library, in hopes that the little one would amuse himself while I squeezed in a little writing.
I settled in with my notebook. He dug into a bin of Lego Duplos. And within minutes, two other mothers walked in with their own toddlers.
My first thought was Ugh. Now they're going to judge me for sitting here writing, instead of playing on the floor with my child. Or maybe they would say hello, and it would lead to one of those conversations always ended up being about child-rearing or "I like your earrings" or whatever, and I just wasn't up for swapping banal pleasantries with strangers.
But as I began to eavesdrop on them (as any writer would do), I realized they were not discussing the merits of various sippy cup brands; they were talking about film and photography and books. (I would later find out that one of those women was also taking an interest in me, because writing + large visible tattoo = her kind of gal.)
Eventually my son broke the ice for us. Meaning: he stole the lid to that woman's travel mug while I wasn't paying attention.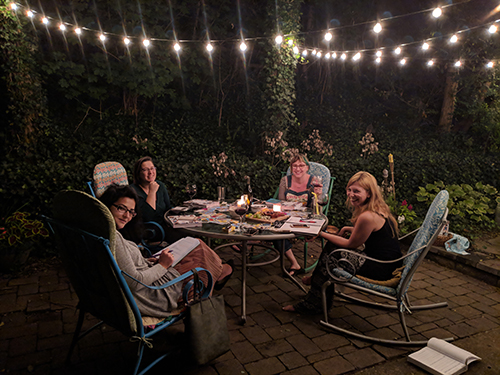 We got to talking and realized how much we had in common: writer/artists in our early-to-mid thirties, all hungry to reawaken the selves we'd been before babies came along.
They roped in another woman they knew, and we began to gather weekly. We realized we'd stumbled on magic: a charmed quadrangle, a tiny secret arts collective. Over time, we began to playfully refer to ourselves as the MatriArtists.
The four of us became each other's coworkers, accountability partners, and editors. We developed practices that supported each other's work:
Daily prompts. We began to write micro-essays, flash fiction, and poems based on daily prompts. Even if it meant hiding in the bathroom to quickly tap them out on our phones.
Weekly check-ins. We had weekly gatherings—every Tuesday without fail—to set goals, check up on progress, problem-solve and brainstorm.
Work bees. "Work bee tomorrow?" became an invitation to gather with our kids and our laptops, attending to our work while the little ones entertained each other. True story: I wrote a first draft of the my novel's final scene with eight children underfoot.
Childcare swaps. Whenever one of us required a quieter work environment, another of us would take her kids for the afternoon.
Celebration. We began to see progress in our creative lives immediately. We were generating new writing and art, achieving long-held goals, getting work published. At least once a quarter, we celebrated with a night out (or a night in) involving good food, abundant wine, and general rejoicing over what we'd accomplished.
If this idea intrigues you, one of us (Sarah Lybrand) has written an excellent essay on how all this works out in practice and how to start your own group. What we stumbled on wasn't groundbreaking, of course; it's ancient. Our pack of children plays together, as packs of children have done for millennia, and the four of us collaborate and share advice, as women have done for millennia.
I credit these particular women for keeping me going on the days when I've thought, All this work will never come to anything. The MatriArtists beg to differ. They prove it again and again by watching over my children, and trusting me with their own work, and raising a glass every time my words make it into the world.
℘℘℘
A few more links for parent/writers:
Book & Baby, by Milda M. DeVoe, a practical guide to writing while parenting. (Confession: I did illustrate this book… but I don't get any royalties from its sale; I'm recommending it because it's genuinely useful.)
Pen Parentis is a helpful, established organization whose motto is "Parenting done, write."
The Sustainable Arts Foundation offers grants for parent/artists.