Fire in the Labyrinth (Center, Part 1)
Fire in the Labyrinth (Center, Part 1)
For you who are feeling distracted, drained off, distressed, dispersed. 

Tough news day, yes?
(I'm writing this on Sept. 28, 2018—the day after the Senate testimony of Dr. Christine Blasey Ford and Brett Kavanaugh—but it feels like that could describe a lot of news days.)
Tough news day. In which I found myself thinking, again: What can I offer?
Other than, you know, the everyday empathy and love we ought to show each other? What can I offer? I don't have a vast Twitter platform, for example, in which I unleash majestic one-liners.
I do have a parenting platform—to two little boys, whom I'm trying with all my might to raise into respectful, empathetic men—but that is a long-term endeavor.
Anyway, do you ever wonder this? What can I offer?
Well—
℘℘℘
Once upon a time, I used to hang out with friars.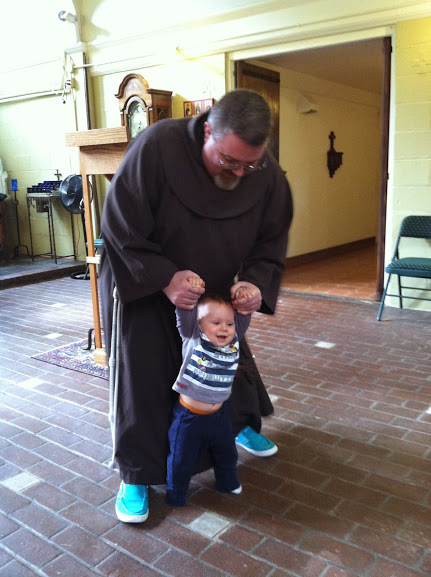 Yeah—like Friar Tuck. (But without all the boozy hiccups.) Brown-robed, rope-belted, liturgy-singing, genuine Franciscan brothers. I live a few miles from their friary, which was founded about a century ago.
I have complicated feelings about church these days, but my kinship with Little Portion Friary was life-giving and simple. The first time I sat in their spare, underground chapel, I began to cry—because I was so tired. I was so tired, but when I was in that space, all I had to do was be.
That community was a sanctuary if you were LGBTQ+, or in recovery, or various other things that sometimes aren't easy to be. It was a place for people of any faith or "spiritual but not religious" or none. Over time, I got to be friends with the brothers; some of them had a wry and wicked sense of humor; we laughed a lot. 90-year-old Brother Dunstan teased my toddler son. Brother Eric let him feed the guinea pigs. Every Friday, we bought a loaf of bread from the friary's tiny, honor-system bakery, and we ate it near the labyrinth, walnuts pelting the ground or first jonquils sprouting.
My little boy and I walked the labyrinth and sat at its center, very quiet, and I would tell him, "Listen for a word." One time he said, "I heard, you are strong." One time he said, "I heard YES."
Once a year, at Easter, we would all gather in the dark, at the center of the labyrinth, and in that center, one of the brothers would set a hibachi ablaze. It was so beautiful, that moment in the center. The quiet, the dark—and then the fire.
The friary closed a few years ago. It was like the death of a friend. I carry it with me—in the silent, potent center of me, like the center of the labyrinth.
℘℘℘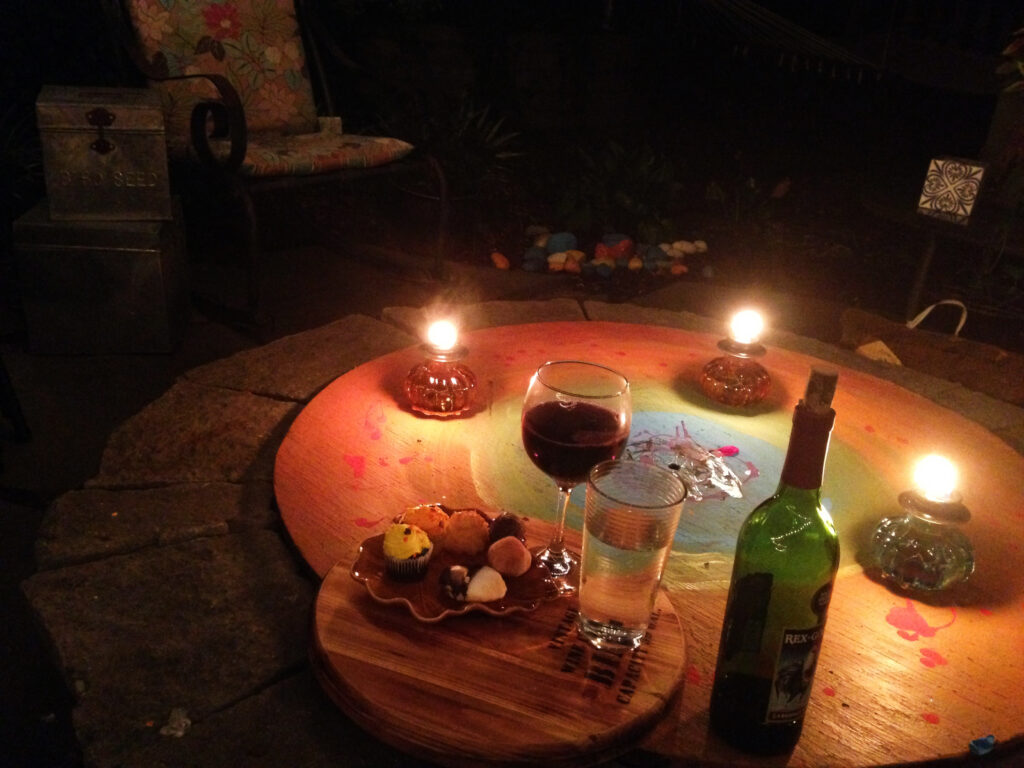 This is the first of a series of blog posts—I'm not sure how long—on returning to center.
I once spent a year of my life as a political organizer in Washington, DC, trying to stop a war, and I burned out, because I had no quiet center.
I worked at a church for four years because I wanted my work to have purpose and meaning. After two years, that voice at my center was telling me It's time to go, and I didn't listen, and over time, I felt less and less alive. And I neglected some work that held much greater purpose and meaning for me.
If we want to be of any use in this world—and as we do it, become more alive, not less—I think that may require this return, again and again, to our center. I mean the place where we are who we deeply and actually are. Because living from that place has everything to do with
how we respond to the current politics of our world: whether we do that with goodness and power and sustainability, or with ephemeral bottle-rockets of noise.
whether we're satisfied with how we've spent our breath and time at the end of this day, and this week, and this life.
whether we feel whole.
In those three years that I hung around with the brothers, I had no energy or reserves to volunteer or do much of anything. They never once hinted that I should. They treated my son and I as if our very presence was a gift. 
I have done a lot of things since then.
But the ones that turned out best
began in that grounded quiet.
If you've been feeling like you're in a centrifuge, the parts of you all sucked outward and separated—if you're sensing some pull back to your center, for any of the reasons in those bullet points above—well… me too. I've been brewing some meditations on that. Visit me here over the next few months; I'll be posting every Friday morning.
(Leave me your thoughts in the comments, too. Quiet is nice, but also I like fellow travelers. :-))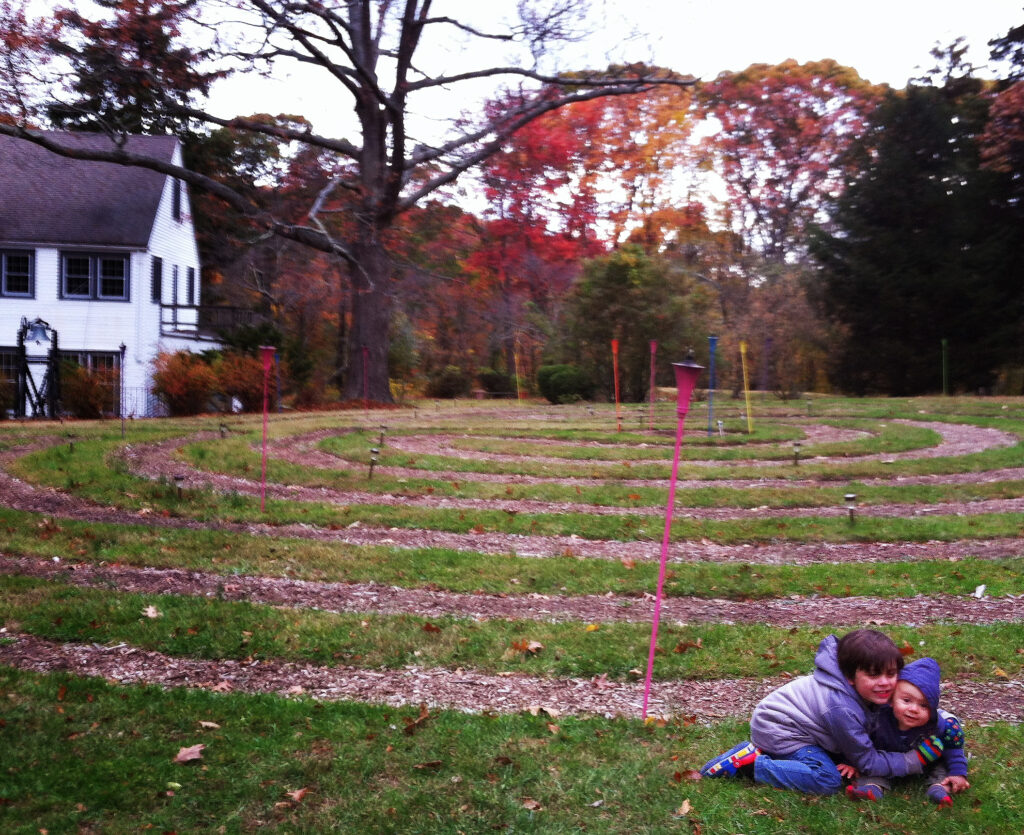 More in this series: