Jobs for Girls with Artistic Flair is now available
at your local bookstore, at Bookshop.org, and all the usual big guys.
If you're interested in having me speak with your book club, high school or college class, or speak at an event, email june.gervais.writer@gmail.com.
Review of Jobs for Girls in The Common literary magazine
"Rarely is a book as delightful as June Gervais's debut novel, Jobs for Girls with Artistic Flair, a story of people who do their best to be better and then fail and try again with courage and integrity. " Read the review by author Susan Scarf Merrell in The Common Online.
Newsday interview
Thank you to Kelly McMasters for a lovely interview in the Aug. 14 issue of Newsday! Subscribers can read the full article here.
Upcoming Events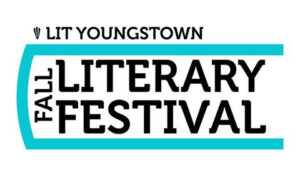 October 20-22: I'll be at Ohio's Lit Youngstown Literary Festival, presenting two talks: "Honoring Others with Our Fiction Research" and "Persevering to Publication: Some Practical Tips." Walk-in registration is free for undergraduate students, $15 for grad students and part-time faculty, $85 for everybody else. See the festival lineup here. 
Joy
Jobs for Girls launched on the summer solstice with a reading/Q&A at Port Jefferson Library and celebration at Barito Tacos in Port Jeff. Having written a book about a Long Island girl who doesn't quite feel like she belongs anywhere, to experience that kind of community support is something I will never forget.